2-in-1 Facial Exfoliator
Regular price
$44.00
$44.00
$39.60
Regular price
$44.00
Sale price
$44.00
Unit price
per
Sale
Sold out
This at-home skin resurfacer rapidly exfoliates skin while delivering valuable vitamin C esters. After just one use, the skin looks and feels soft, youthful, and super smooth. Our exclusive, brightening vitamin C esters, powerful plasmas and skin repairing peptides uniquely address and significantly improve the multiple issues of visible age on the face.
View full details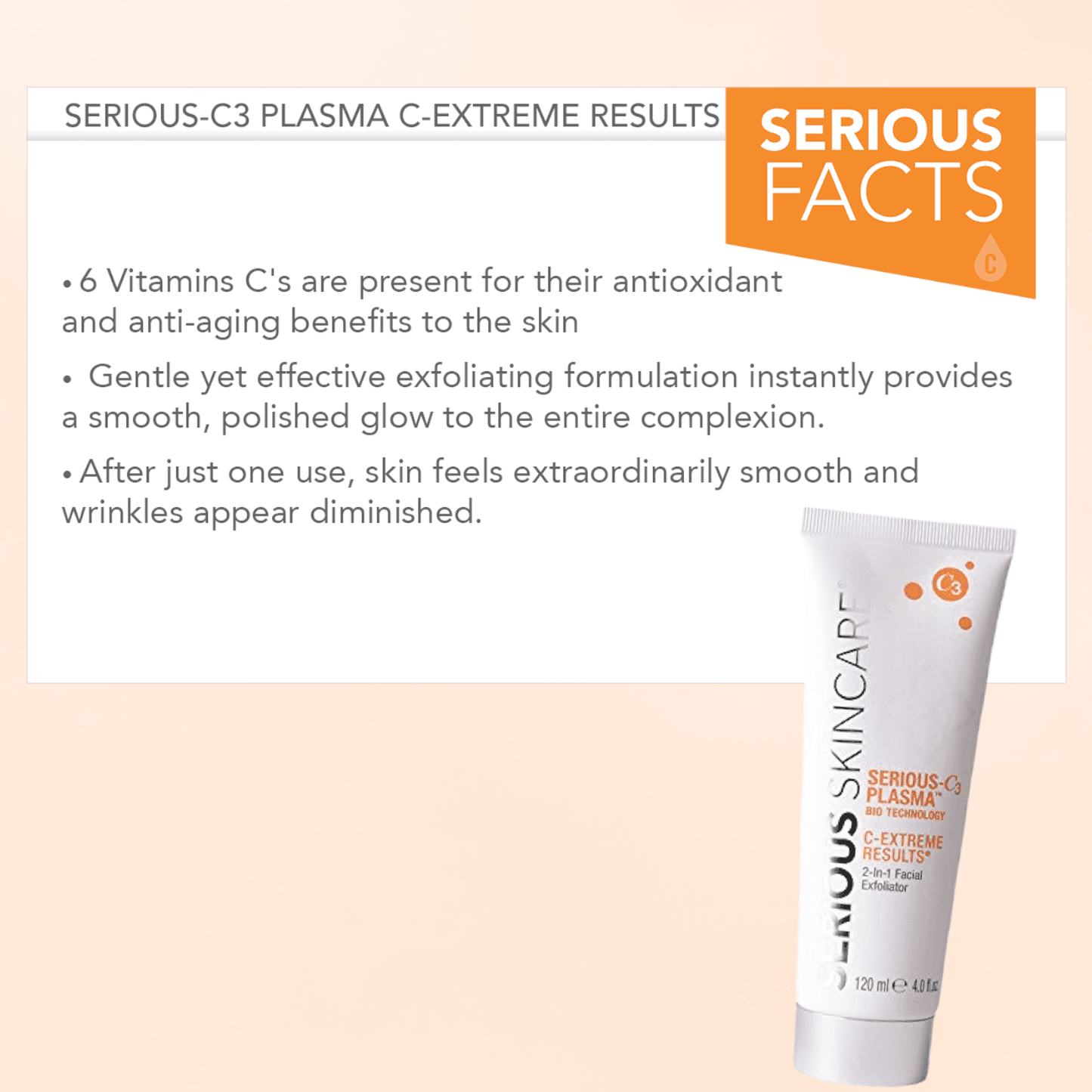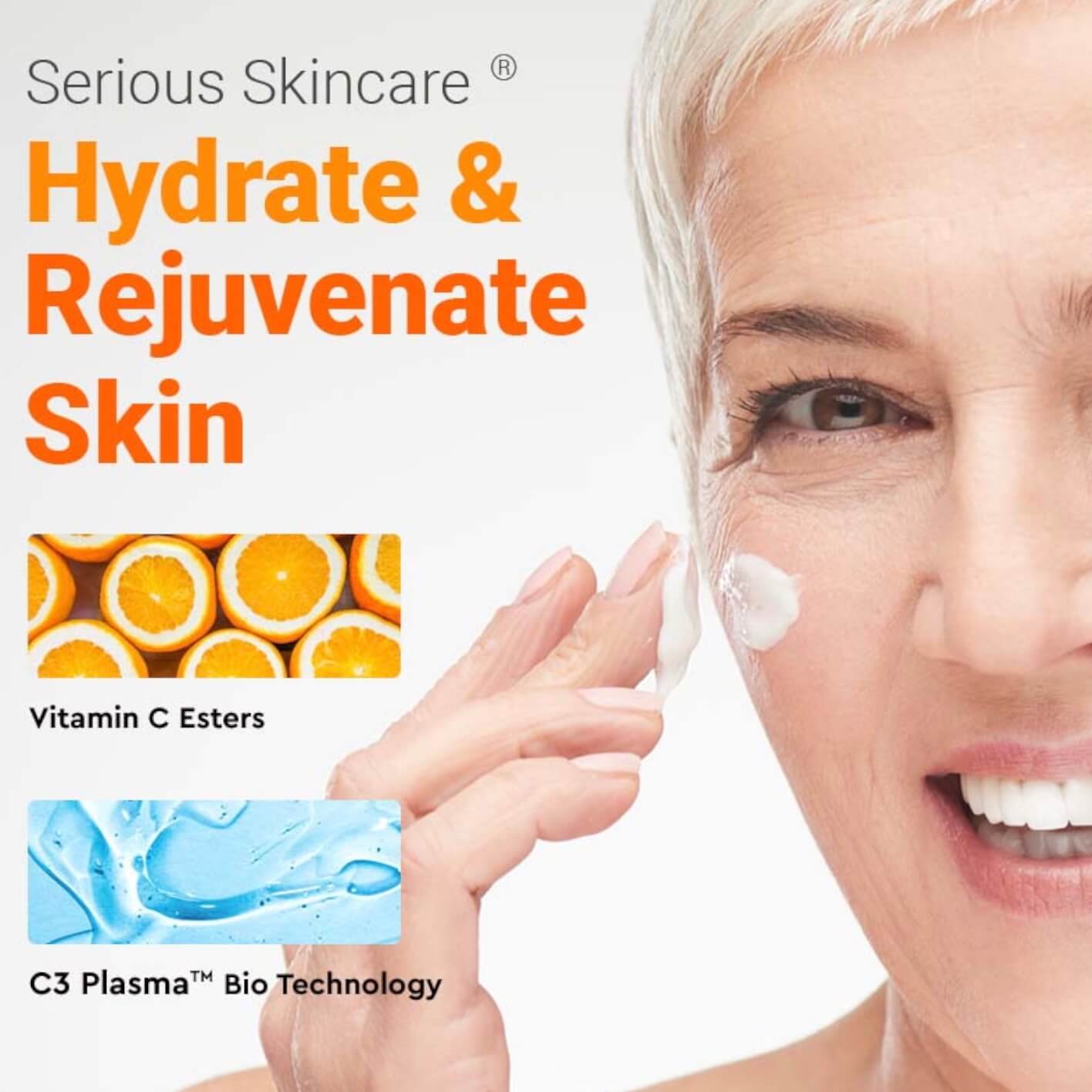 Why Serious C Extreme?
After just one use, skin feels smoother and wrinkles are less visible.
Frequently Asked Questions
How often should I use C Extreme Results?

A typical exfoliation routine is two to three times per week, depending on skin type.
I have sensitive skin, will C Extreme Results work for me?

Yes! This gentle yet effective exfoliant is meant for all skin types, including sensitive and mature skin. If within 30 days you don't love your experience, reach out to our customer care team for a refund.
Do you offer any product guarantee?

All of our products are backed by a 30-day money back guarantee. If you are unsatisfied with your product for any reason, simply contact customer care to redeem your refund.
How long will it take to get my order?

All orders are typically processed within 24 hours of being received. You can expect your order to be delivered to your door within 5 working days.
Is it possible to track my order?

Absolutely! Once your order is processed and shipped from our distribution center, you will receive a tracking number via email. This will allow you to track your order all the way to your doorstep.
Where do you currently ship?

We have distribution centers throughout the U.S. so we ship to all 50 states. Our shipping partners are reliable and always take care of our customers.
How can I get in touch with customer support?

Our customer care team is available to answer your questions and offer order support. You can get in touch with us by emailing support@seriousskincare.com or calling +1-800-540-8662.

All returns should be sent to:

Serious Skincare Returns

ATTN: Blue Logistics

8825 Boggy Creek Rd

Orlando, FL 32824