Needle-Free Facial Filler
Regular price
$79.95
$47.99
$47.99
Regular price
$79.95
Sale price
$47.99
Unit price
per
Sale
Sold out
An all-over, face + neck plumping cream that rapidly hydrates and restores the skin's youthful look- helping to create an all-over, smooth and resilient appearance. Formulated by Dr. Mark Pinsky with his patented DermaTriPlex™ delivery platform which allows even distribution of cross-linked hyaluronic acid and hydrolyzed collagen to help create an all-over, gorgeous complexion. Paired with Trace + Erase, our localized needle-free wrinkle filler, you can experience firm, supple skin without injections.
View full details
Revolutionary Patented Skincare Delivery System
A breakthrough cosmetic technology created by board-certified plastic surgeon, Dr. Mark Pinsky.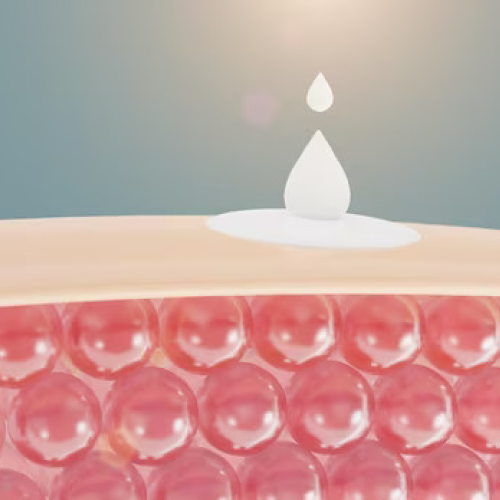 Frequently Asked Questions
How is Fuller Filler different from Trace + Erase?

Trace + Erase utilizes concentrated ingredients to target deep wrinkles, lines and creases. Fuller Filler is different… Fuller Filler evenly distributes Cross-Linked Hyaluronic Acid and Hydrolyzed Collagen across larger areas of skin- this provides superior hydration and an all-over skin plumpness
Which do I apply first, Fuller Filler or Trace + Erase?

Trace + Erase is applied first- targeting and tracing your deepest lines and wrinkles. Once absorbed (allow about 3 minutes) Fuller Filler can then be applied and gently massaged across entire face and neck.
Do you offer any product guarantee?

All of our products are backed by a 30-day money back guarantee. If you are unsatisfied with your product for any reason, simply contact customer care to redeem your refund.
How long will it take to get my order?

All orders are typically processed within 24 hours of being received. You can expect your order to be delivered to your door within 5 working days.
Is it possible to track my order?

Absolutely! Once your order is processed and shipped from our distribution center, you will receive a tracking number via email. This will allow you to track your order all the way to your doorstep.
Where do you currently ship?

We have distribution centers throughout the U.S. so we ship to all 50 states. Our shipping partners are reliable and always take care of our customers.
How can I get in touch with customer support?

Our customer care team is available to answer your questions and offer order support. You can get in touch with us by emailing support@seriousskincare.com or calling +1-800-540-8662.

All returns should be sent to:

Serious Skincare Returns

ATTN: Blue Logistics

8825 Boggy Creek Rd

Orlando, FL 32824